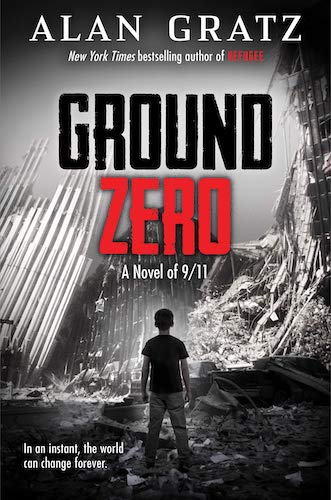 Date Published: February 2, 2021
Ground Zero:
TL;DR Summary
Grab onto your seats because "Ground Zero" is a heart-stopping, page-turning emotional rollercoaster that rockets you back and forth in time between two incredibly moving narratives! It's September 11, 2001, and nine-year-old Brandon is on a tour at the North Tower of the World Trade Center when tragedy strikes America. Cut to a parallel storyline; it's 2019 in Afghanistan, and Reshmina, an eleven-year-old girl, gets caught in a quagmire of a different yet equally devastating conflict. While Brandon navigates the chaos of the collapsing tower, fighting smoke, falling debris, and emotional turmoil, Reshmina must deal with the immediate and long-term consequences of the never-ending war in her homeland. Each step, each choice, each second could be their last. "Ground Zero" transcends borders and timelines, weaving the narratives into a single, heart-rending tapestry of survival, sacrifice, and the complexities of war and terrorism. Time is running out. Will these young heroes find a way out of their life-altering situations? Or will they become casualties in the bleak landscape of human conflict?
Spoilers (click here to reveal spoilers)
Here's the bombshell—both Brandon and Reshmina survive, but not without enduring soul-stirring sacrifices and life-changing decisions. Brandon escapes the North Tower with the help of a firefighter, experiencing firsthand the heroism and solidarity of Americans on one of their darkest days. In contrast, Reshmina makes the heart-wrenching choice to aid an injured American soldier, thereby jeopardizing her family and community. It's a gripping finish filled with nuance—forcing readers to confront the blurry lines between right and wrong, and friend and foe. Ultimately, their tales converge in a profound statement about the indomitable spirit of survival and the universal yearning for peace.
Ground Zero:
Genres
Historical Fiction
Young Adult
Adventure
War
Drama
Ground Zero:
Main Characters
Brandon: A curious and brave nine-year-old boy who values family and life. When trapped in the North Tower, he pushes past his fears to assist others in the escape.
Reshmina: An eleven-year-old Afghan girl with an insatiable appetite for peace. When she nurses a wounded American soldier, she challenges the traditional norms of her community and jeopardizes her family's safety.
Tarek: Reshmina's twin brother, who values loyalty and fights for the Taliban. His allegiance to his cause drives him to question Reshmina's choices.
Ground Zero:
Themes
Survival: Both Brandon and Reshmina struggle to survive in hostile environments, making gut-wrenching choices for the sake of staying alive.
Heroism: Acts of courage and bravery, such as Brandon's decision to go back and help others, underline what it means to be a hero in dire circumstances.
Moral Ambiguity: Reshmina's choice to help an injured American soldier opens a Pandora's box of ethical and moral dilemmas, forcing readers to grapple with the complexities of war.
Unity and Division: The collective struggles of characters within and across both storylines expose the dualities of unity and division in the face of tragedy.
The Cost of War: Both narratives explore the devastating effects of war on individuals and communities, forcing readers to ponder the price of peace.