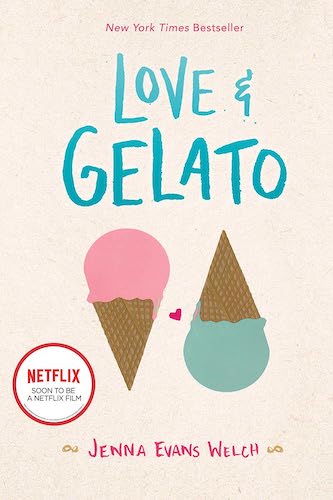 Date Published: May 3, 2016
Love & Gelato:
TL;DR Summary
If you've ever dreamt of falling in love under the Tuscan sun, "Love & Gelato" is the scoop of gelato for your soul. Situated in the scenic landscapes of Florence, Italy, this enchanting tale swirls around Lina, a 16-year-old who relocates to the Italian city to fulfill her late mother's dying wish. Armed with her mother's journal, she embarks on a journey to decode a history she never knew, a history steeped in art, romance, and—of course—gelato. But unraveling secrets is never simple, especially when love, both past and present, collides with your quest. Enter Ren, the charming, Vespa-riding Italian who knows the city like the back of his hand and seems tailor-made to be Lina's guide. As they follow the cobblestone paths that stitch together moments of her mother's past, Lina discovers that Florence holds more than just historical statues and famous piazzas; it holds answers. Answers about love, loss, and living each day as though it's your last. Will Lina find the answers she's looking for or discover something even sweeter?
Spoilers (click here to reveal spoilers)
As gelato melts on a warm Italian day, so do the walls around Lina's heart. She not only discovers the truth about her mother's past love affair with a famous artist but also realizes that her mother's dying wish was to connect her with her real father, Howard. Howard, who has been nothing but supportive, turns out to be more than a guardian; he is the missing piece of her family puzzle. As for Ren, their relationship blooms into something more than friendship, painting Lina's summer with hues of love and intimacy. The final dollop of sweetness? Lina decides to stay in Florence, embracing her newfound family, love, and a life steeped in Italian enchantment.
Love & Gelato:
Genres
Fiction
Bestseller
Young Adult
Romance
Coming-of-Age
Contemporary Fiction
Family Drama
Love & Gelato:
Main Characters
Lina: A brave and curious 16-year-old who values discovery, she navigates Florence with her mother's journal to find answers about her past.
Ren: A charming Italian boy who values authenticity; he shows Lina around Florence, bridging the gap between tourist spots and hidden gems.
Howard: A humble caretaker of an American cemetery in Florence; values family and turns out to be Lina's biological father.
Love & Gelato:
Themes
Love and Relationships: From Lina's exploration of her mother's past love to her blooming relationship with Ren, the book delves into love's complexities.
Self-Discovery: Through decoding her mother's journal and confronting family secrets, Lina finds herself and her place in the world.
Family Ties: Lina's journey unveils a hidden family structure, mending her fragmented understanding of family and adding Howard into her life.
Cultural Exploration: The city of Florence serves not just as a backdrop but as a character itself, teaching Lina the beauty of diving into new experiences.
Living in the Moment: From tasting new flavors of gelato to riding on a Vespa through historic streets, the characters exemplify the significance of cherishing the present.