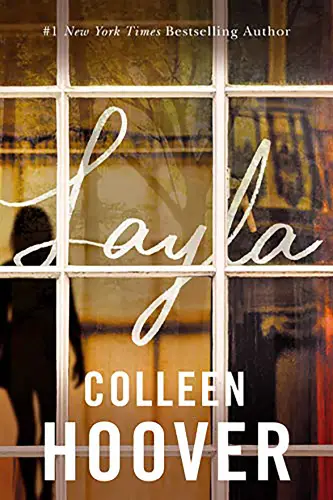 Date Published: December 8, 2020
Layla:
TL;DR Summary
Prepare to fall in love with a romance that defies the boundaries of life and death. In "Layla," the story unfolds at the charming and mysterious Bed and Breakfast in Texas where love, deception, and the supernatural merge into an enchanting tale. When Leeds meets Layla at a wedding, the connection is instant and all-encompassing. Drawn to each other with an intensity that neither can deny, they embark on a whirlwind romance.

Their love, however, is put to the test when an unexpected incident leaves Layla physically altered and emotionally distant. To reconnect, the couple revisits the Bed and Breakfast where they first fell in love. There, they encounter Willow, an enigmatic woman whose presence confounds and captivates Leeds. As strange occurrences multiply, the lines between reality and illusion blur, and Leeds finds himself torn between his love for Layla and the mysterious connection with Willow.

But what are these mysterious forces at play? A journey of love, sacrifice, and self-discovery awaits, with twists and turns that will keep you enthralled until the very last page.
Spoilers (click here to reveal spoilers)
In a breathtaking conclusion, Leeds discovers the truth that has been haunting the Bed and Breakfast. Layla's ethereal presence is nothing but a manifestation created by Willow, a supernatural being who feeds on emotional energy. As Willow's intentions become clear, Leeds is forced to make a gut-wrenching decision. Will he hold onto a ghostly illusion or embrace a new life with someone who understands his pain? His choice leads to a poignant farewell to Layla, a deeper understanding of himself, and an uncertain future as he embarks on a fresh start, forever changed by the love that once was and the love that now is.
Layla:
Genres
Fiction
Romance
Paranormal
Supernatural
Contemporary
Layla:
Main Characters
Leeds: A talented musician, driven by passion and love, values loyalty, evidenced by his devotion to Layla even as mysteries unfold.
Layla: Leeds's love interest, depicted as lively and endearing, her values of trust and love resonate in her relationship with Leeds.
Willow: An enigmatic and supernatural being, represents temptation and ambiguity, her connection with Leeds illustrates the complex nature of human emotions.
Layla:
Themes
Love and Loss: Explored through Leeds and Layla's relationship, showing how love endures and transforms even in the face of tragedy.
Reality vs. Illusion: Illustrated by the supernatural occurrences and the ambiguity between Layla and Willow's existence.
Self-Discovery and Growth: Leeds's journey highlights the importance of understanding oneself, learning from the past, and embracing change, as seen in his decisions towards the end of the story.