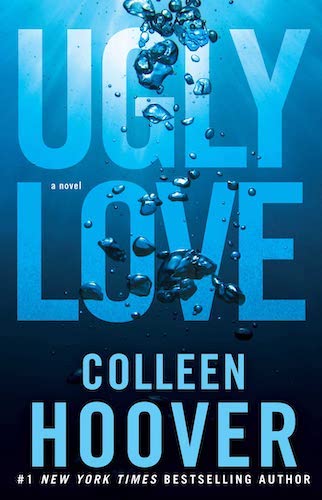 Date Published: August 5, 2014
Ugly Love:
TL;DR Summary
"Ugly Love" is the kind of love story that makes your heart bleed in the best way. Set in San Francisco, this emotionally charged rollercoaster delves into the lives of Tate Collins and Miles Archer. Tate, an ambitious nursing student, crosses paths with Miles, a captivating but damaged pilot, and sparks fly—literally and metaphorically. While Tate is navigating the choppy waters of adulthood and ambition, Miles is desperately trying to anchor himself to the present, away from a haunting past that has left him emotionally paralyzed.

Their story unfolds in alternating viewpoints, revealing layers of vulnerability and depth. Tate is all warmth, compassion, and drive, striving to break through the steel walls Miles has erected around himself. Miles, on the other hand, is a kaleidoscope of contradictions: strong yet fragile, distant but profoundly caring.

It's not just a love story; it's a heartrending examination of pain, grief, and the monumental effort it takes to love someone who doesn't think they deserve it. With a supporting cast that provides comic relief and wisdom in equal measure, Colleen Hoover crafts a narrative that's as addictive as it is impactful. "Ugly Love" tests the boundaries of love, showing that sometimes the ugliest love teaches us the most beautiful lessons. Prepare to cry, laugh, and experience every emotion in between. This is a book that doesn't just tug at your heartstrings—it yanks them hard.
Spoilers (click here to reveal spoilers)
In a stirring climax, Miles finally confronts the weight of his past: the death of his first love, Rachel, and their unborn child in an accident. It's this traumatic event that's been holding him emotionally hostage for years. With Tate's unconditional love and support, he's able to find forgiveness—for Rachel, for fate, and most importantly, for himself. The walls crumble, and Miles learns to embrace love once more, making room for a future with Tate. Their love story ends not with a deafening crash, but with a delicate hopefulness, encapsulating the belief that even the ugliest of loves can birth the most beautiful of new beginnings.
Ugly Love:
Genres
Fiction
Romance
Contemporary Romance
New Adult
Emotional Intelligence
Family Drama
Relationships

Ugly Love:
Main Characters
Tate Collins: Compassionate nursing student with ambition and warmth, opens her heart to Miles even when it's difficult.
Miles Archer: Complex pilot wrestling with a painful past, avoids love until he meets Tate and learns to trust again.
Cap: Wise elder and apartment building manager who serves as a mentor and offers comedic relief, counsels Tate to have patience with love.
Ugly Love:
Themes
Love and Sacrifice: Tate's willingness to love Miles without any promises, displaying love's true selfless nature.
Grief and Healing: Miles grappling with past trauma and ultimately finding a path to healing through love and forgiveness.
Second Chances: Both Tate and Miles giving love another chance despite previous disappointments.
The Complexity of Human Emotions: The characters navigate a plethora of feelings from love and hope to grief and despair, illustrating the complex tapestry of human emotion.
Friendship and Support: The supportive roles of secondary characters that enable the protagonists to confront their challenges.