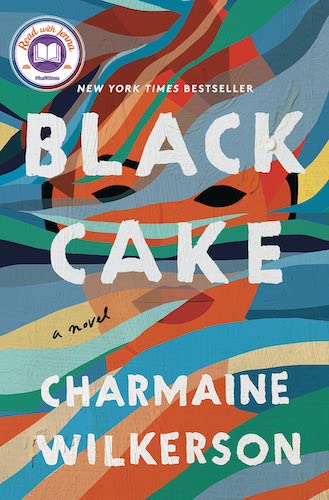 Date Published: February 1, 2022
Black Cake:
TL;DR Summary
In a quiet coastal California town, two estranged siblings, Byron and Benny, receive an unusual inheritance from their late mother, Eleanor— a mysterious black cake and a series of audio recordings. The cake is a family recipe dating back generations, and the recordings are Eleanor's confessions, a stirring attempt to mend the fractured bonds within her family. The cake and the recordings set off a chain of discoveries that transport Byron and Benny from their sun-soaked present into the hidden shadows of their family's past, reaching back to their roots in the Caribbean and the dark secret that drove their family to immigrate. Each layer of the cake and every tape unravels a deeper story, forcing the siblings to confront uncomfortable truths, reconciliations, and heart-wrenching decisions. It's a tapestry of love, loss, and redemption.
Spoilers (click here to reveal spoilers)
By the end of their journey through Eleanor's confessions, Byron and Benny come face to face with the reality of their family's haunting past: a deeply buried secret involving racial identity, a tragic accident, and the implications of an impossible choice that has ricocheted across generations. Realizing their mother's sacrifices, the siblings put aside their differences and the family unites in a symbolic act of making a new black cake, marking the beginning of a new chapter and acknowledging that while the past can't be changed, the future can still be written with love and understanding.
Black Cake:
Genres
Fiction
Bestseller
Literary Fiction
Family Saga
Mystery
Cultural Heritage
Contemporary Fiction
Cultural Fiction
African American Literature
Black Cake:
Main Characters
Byron: A successful tech entrepreneur, focused on material success, who learns the importance of family connection when he reluctantly listens to his mother's tapes.
Benny: Byron's estranged, free-spirited sister, rooted in her sense of community and heritage, but equally scarred by family drama.
Eleanor: The siblings' deceased mother, whose posthumous revelations become her last effort to reunite her family. She values heritage and honesty, as shown in her painstakingly created audio confessions.
Black Cake:
Themes
Family Secrets: The hidden pasts that can either tear families apart or bring them together, as seen in the revelation of Eleanor's deep-rooted secret.
Reconciliation: The healing of old wounds through Eleanor's audio memoirs and the making of a new black cake by the family.
Identity and Heritage: Explored through the historical roots of the black cake, and how it is symbolic of the family's complex cultural background.
Choices and Consequences: The theme is most vivid in Eleanor's impossible choice that affects generations, highlighting the weight of decisions and the ripple effects they can cause.