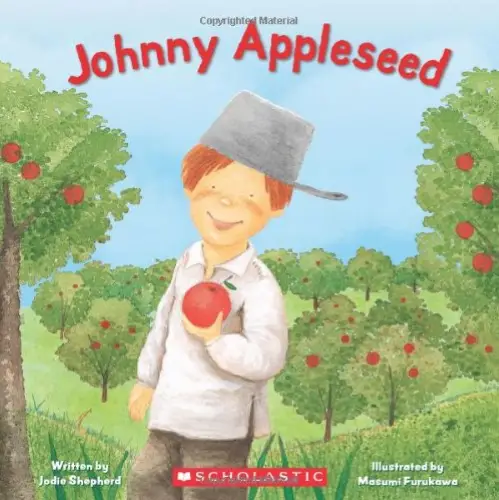 Date Published: July 1, 2010
Johnny Appleseed:
TL;DR Summary
Craving a bite of the forbidden fruit of history? Join us in the untamed expanses of early America in 'Johnny Appleseed' by Jodie Shepherd. This enthralling tale unveils the journey of a young boy named Johnny, who cherished nature and had an undying love for apples. As he grew older, Johnny's passion for the outdoors and apples transformed him into a legendary figure who sowed apple seeds across the vast landscapes of the United States.

The story unfolds in Massachusetts over two centuries ago, where Johnny, one among the twelve kids in his family, sought solace in the outdoors from his bustling household. His life takes a turn when he moves West, distributing apple seeds to settlers and sparking the birth of numerous apple orchards. This heartwarming narrative showcases Johnny's deep generosity, inspiring children to appreciate their cultural heritage and the spirit of giving​.
Johnny Appleseed:
Genres
Biography
Non-fiction
Children's picture book
American History
Agriculture​
Johnny Appleseed:
Main Characters
Johnny Appleseed (real name John Chapman): A a lover of nature and apples. His generosity and kindness are central to the story, exemplified by his distribution of apple seeds to settlers moving westward.
Johnny Appleseed:
Themes
American History: The story of Johnny Appleseed presents an engaging look at early American history and culture, depicting the westward movement of settlers and the development of agriculture​.
Generosity and Kindness: The character of Johnny Appleseed embodies these values as he distributes apple seeds and helps to create orchards across the United States. This theme is intended to inspire children to be kind and helpful to others​.
Love of Nature: The narrative explores Johnny's deep connection with nature, from his youthful love for the outdoors to his adult endeavors of planting apple trees across the country.