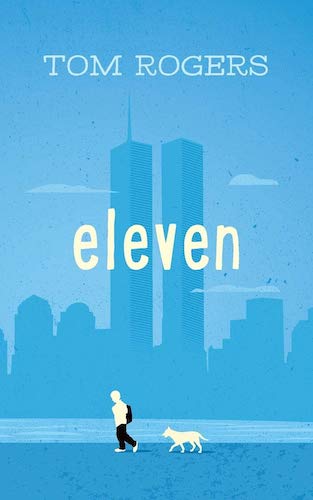 Date Published: January 6, 2014
Eleven:
TL;DR Summary
A stray dog, a birthday wish, and the day that changed America forever—welcome to "Eleven." Alex Douglas is on the cusp of turning 11, a day he thinks should be all about dogs and pancakes. But instead, his birthday coincides with a calamity that plunges the nation into chaos—9/11. As the school day ends prematurely and kids are sent home, the details are kept hazy, leaving Alex, like the rest of the nation, in an unsettling limbo. Desperate to make sense of it all, Alex finds solace in a stray dog he names Radar. As his dad—a PATH train driver to the World Trade Center—becomes the focal point of his worries, Alex must navigate a tangled web of emotions, wishes, and 'deals with the universe.' Spanning from Alex's school to the men and women at Ground Zero, this book delivers a rollercoaster of emotions and dives deep into what it means to grow up too quickly.
Spoilers (click here to reveal spoilers)
Brace yourselves for the tear-jerker ending that drives it all home. 9/11 leaves indelible scars, but it also gives Alex a profound lesson in the complexities of heroism and hope. After a harrowing day filled with uncertainty, Alex learns that his dad has survived. His family, although shaken, rallies around the value of life and the gifts of ordinary moments. A concluding letter from Alex's dad rounds off the narrative, turning tragedy into an unbreakable bond and a reminder to cherish the everyday miracles that fill our lives.
Eleven:
Genres
Fiction
Historical Fiction
Middle-Grade Fiction
Coming-of-Age
Family Drama
Children's Fiction
Eleven:
Main Characters
Alex Douglas: A dog-loving 11-year-old aspiring hero, who gains perspective on what it truly means to be brave when his dad is caught in the 9/11 crisis.
Radar: The stray dog Alex finds, symbolizing the comfort and companionship that comes in unexpected forms during trying times.
Dad: Drives the PATH commuter train to the World Trade Center and becomes the emotional crux of Alex's 9/11 experience.
Mom: A nurse by profession, her sparse but potent presence in the story serves to heighten the emergency and tension.
Eleven:
Themes
Childhood and Growing Up: Alex's coming-of-age happens abruptly as he confronts the complexities of life and loss on his 11th birthday.
Heroism in Everyday Acts: From taking care of a stray dog to dealing with bullies, the book explores what makes a hero in everyday life.
Family and Connection: The bond among family members, highlighted through Alex's relationship with his dad, becomes the emotional core of the story.
National Tragedy through Personal Lenses: 9/11 serves as a backdrop, but the story remains intimate by focusing on Alex's experience and his small but significant acts.
Deals with the Universe: Throughout the book, Alex makes deals with the universe, showcasing his innocent belief in cause and effect, which ultimately evolves into a more nuanced understanding of fate and control.