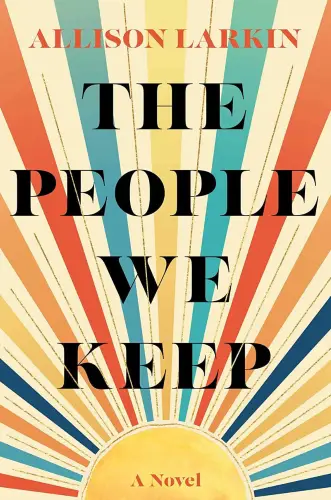 Date Published: August 3, 2021
The People We Keep:
TL;DR Summary
Discover the heart-wrenching journey that will change your perspective on life! Set in the small towns of upstate New York, "The People We Keep" introduces us to April Sawicki, a young songwriter with a tumultuous past.

Abandoned by her parents and living in a motorless motorhome, April finds solace in her music. As she travels from one town to another, she encounters a tapestry of people, each leaving an indelible mark on her life.

From a kind-hearted diner owner to a potential love interest, these individuals teach April about the complexities of relationships, the pain of letting go, and the power of human connection. But as April chases her dreams, she must confront her own demons and decide what "home" truly means to her.
Spoilers (click here to reveal spoilers)
As April's journey unfolds, she finds success in her music, leading her to a life she never imagined. However, the scars of her past and the weight of her newfound fame challenge her relationships and self-worth.

In a poignant climax, April realizes that while she can't change her past, she can choose her future. Embracing the people who've become her chosen family, she finds a sense of belonging and purpose, understanding that home isn't a place, but the people we keep close to our hearts.
The People We Keep:
Genres
Literary Fiction
Coming-of-Age
Contemporary Fiction
Family Drama
Domestic Fiction
The People We Keep:
Main Characters
April Sawicki: A resilient young songwriter, April grapples with abandonment issues but finds strength in her music. Valuing authenticity, she writes a song about her real-life experience with a diner owner who showed her kindness.
Simon: A talented musician who becomes April's confidant and love interest. He values loyalty and demonstrates this when he stands by April during her toughest times.
Iris: The compassionate diner owner who becomes a mother figure to April. She values family and showcases this by taking April under her wing, despite her own struggles.
The People We Keep:
Themes
The Search for Belonging: April's journey is a testament to the universal quest for a place to belong, illustrated when she constantly moves, seeking a place to call home.
Power of Music: Music serves as April's refuge, helping her process her emotions and connect with others, evident in her heartfelt performances.
Chosen Family: The novel emphasizes that family isn't just about blood relations but the people who stand by you, highlighted by April's bond with Iris and Simon.
Overcoming the Past: Despite her traumatic past, April learns to heal and move forward, evident in her decision to embrace her chosen family and future.