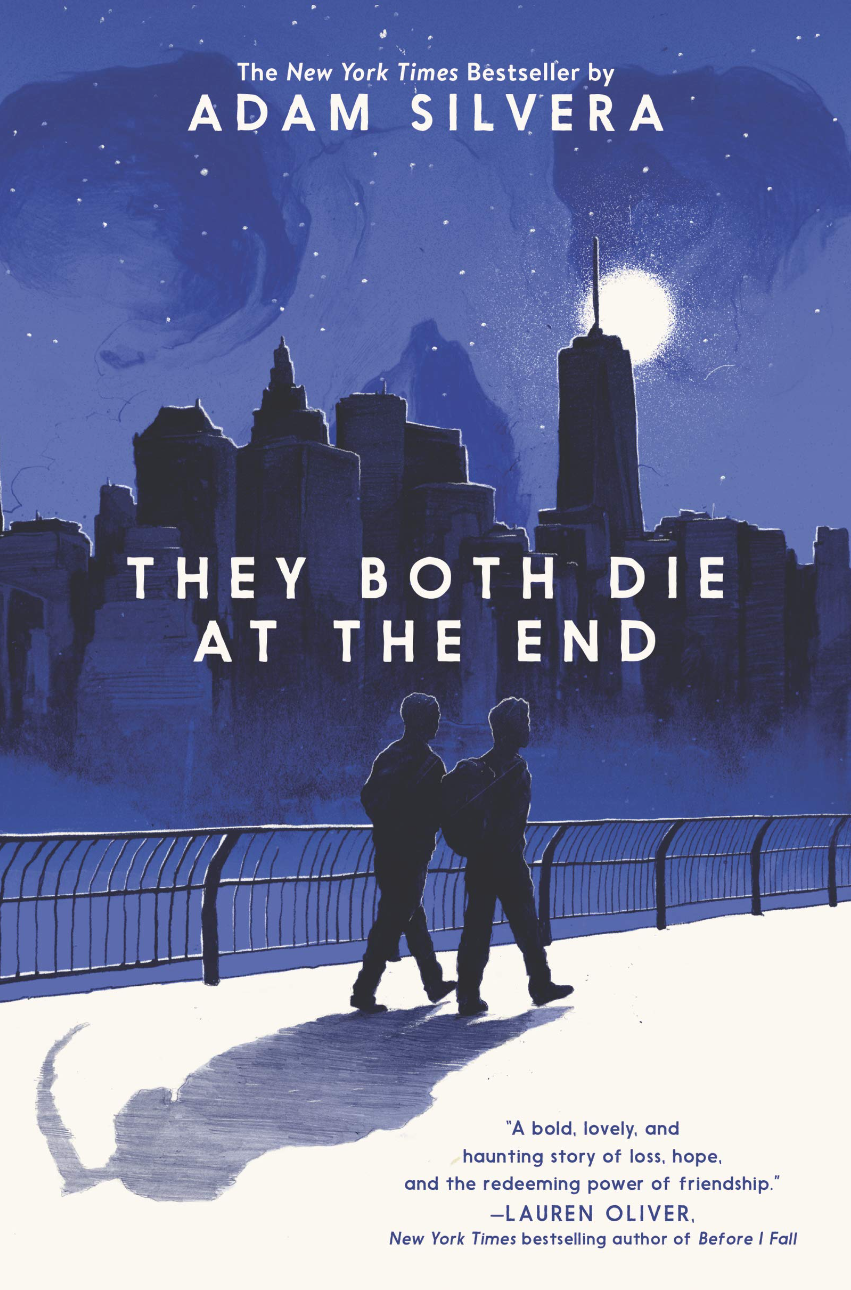 Date Published: September 5, 2017
They Both Die at the End:
TL;DR Summary
"Your clock is ticking, but what if you knew the exact time it stops?" In "They Both Die at the End" by Adam Silvera, the world has a haunting secret whispering through its very bones - Death-Cast calls to foretell your last day on Earth. Set in an alternate New York City with a melancholic heart, this novel will grip you by your soul and not let go. Enter Rufus and Mateo, two strangers yanked out of their beds by this eerie phone call, shattering their worlds. The Death-Cast has spoken, and now they must face the harsh reality: they only have today to live.

Determined to embrace their fleeting moments, they turn to the Last Friend App, a creation for the 'Deckers', as those facing their end are called. Their paths cross and what ensues is a tapestry of emotions and adventures that only the impending shadow of death can stitch together. Silvera paints the city with such vivid colors, sorrow, and longing that New York itself becomes a character – a melancholic backdrop to the intertwining lives of Rufus and Mateo.

Through the eyes of the protagonists and a kaleidoscope of characters that Silvera weaves into the narrative, you'll find yourself swept into a world where the fragility of life is constantly lingering in the air. A poignant reminder that we are all living on borrowed time.

As their final hours dwindle, their bond intensifies. Each heartbeat, each breath is savored as though the world is whispering secrets to them. Every choice becomes significant, as their narratives unravel and twine into an unforgettable story about life, love, and the infinite paths in between. Dive into the tender, heart-wrenching pages of "They Both Die at the End" and emerge with a renewed appreciation for the now.
Spoilers (click here to reveal spoilers)
As the night folds around Mateo and Rufus, their lives culminate in a crescendo of emotions. Their spirits, forged in the fire of an ephemeral but eternal friendship, confront the inevitability they tried to elude. They embrace their final moments, dancing, singing, and carving their names into the tapestry of each other's souls. Rufus meets his fate through a valiant act, as he pushes Mateo out of the path of a reckless car. The irony is a punch to the gut, as the world reels for him. Mateo, shattered but resolute, later succumbs to a tragic accident at home. Their stories, interwoven with the ephemeral beauty of life and the relentless grip of death, conclude with the night. They leave behind not just their own changed lives but touch the very soul of the city that cradled their final adventure.
They Both Die at the End:
Genres
Fiction
Young Adult Fiction
Contemporary
Science Fiction
Romance
Tragedy
They Both Die at the End:
Main Characters
Mateo Torrez: A tender, introverted soul, Mateo prefers his own company. He values safety but through his final day, he embarks on a journey to truly live. He visits his father in a coma, exhibiting his devotion to family.
Rufus Emeterio: Contrasting Mateo, Rufus is wild-hearted and spontaneous. He values loyalty and friendship. After the Death-Cast call, he fights to defend the honor of his late ex-girlfriend, showing his adherence to loyalty.
They Both Die at the End:
Themes
Mortality and the Value of Time: The imminent death of characters puts a magnifying glass on the value of each moment. For example, Mateo and Rufus attempt to live their final day to the fullest.
Friendship and Connections: Rufus and Mateo's deep bond highlights the importance of human connections. They share their fears and dreams and find solace in each other's company.
Choices and Consequences: The choices made by characters have significant impacts on their final day. For instance, Rufus's decision to save Mateo results in his own death.
Coming of Age: The characters undergo significant growth and self-discovery in just 24 hours, transitioning into maturity through their experiences.
Societal Influence and Technology: The existence of Death-Cast and Last Friend App depict the influence of technology on society, as well as the social consequences and coping mechanisms that arise from knowing one's death date.