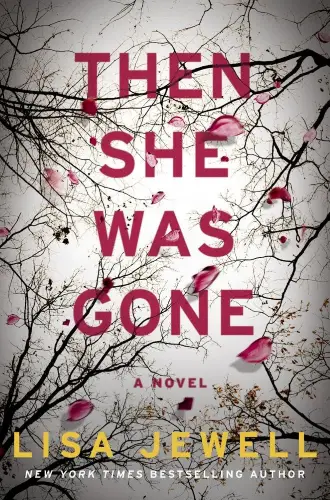 Date Published: April 29, 2022
Then She Was Gone:
TL;DR Summary
In "Then She Was Gone" by Lisa Jewell, the tranquil suburban streets of London become the backdrop for a mother's desperate search for answers. Ellie Mack, a golden-haired teenager with a promising future, mysteriously vanishes, leaving her family shattered.

Ten years later, her mother, Laurel Mack, is still grappling with the void Ellie's disappearance has left in her life. Just when Laurel begins to find solace, she meets a charming stranger, Floyd, and his precocious daughter, Poppy, who bears an uncanny resemblance to Ellie.

As Laurel gets entangled in their lives, she's drawn into a web of unsettling discoveries that might lead her to the truth about her daughter's fate. But at what cost? This gripping tale weaves a tapestry of suspense, love, and heartbreak, challenging the boundaries of a mother's love.
Spoilers (click here to reveal spoilers)
As Laurel delves deeper into Floyd's life, she uncovers his dark connection to Ellie. Ellie had been kidnapped by Floyd's ex-partner, Noelle, driven by jealousy and obsession.

Noelle had kept Ellie captive, and when Ellie became pregnant with Floyd's child, she was killed to hide the secret. Poppy, Floyd's daughter, is also Ellie's daughter. The revelation shatters Laurel, but she finds strength in the truth, ensuring justice for Ellie and finding a way to heal her broken family.
Then She Was Gone:
Genres
Fiction
Mystery
Domestic Fiction
Psychological Thriller
Crime Fiction
Family Drama
Then She Was Gone:
Main Characters
Laurel Mack: A grieving mother, struggling with the loss of her daughter. Her determination to find the truth showcases her unwavering love, as seen when she relentlessly pursues clues about Ellie's disappearance.
Ellie Mack: The golden child, whose mysterious disappearance leaves a void in her family. Her diary entries reveal her innocence and dreams, like her aspirations for her A-levels.
Floyd Dunn: A charming yet enigmatic man with hidden depths. His genuine affection for Poppy contrasts with his complex past, evident when he tries to shield her from the truth.
Poppy Dunn: A precocious child, eerily reminiscent of Ellie. Her innocence and curiosity, like when she questions Laurel about Ellie, highlight the tragedy of her lineage.
Noelle: Floyd's ex-partner, driven by obsession and jealousy. Her twisted actions, such as kidnapping Ellie, reveal her unstable nature.
Then She Was Gone:
Themes
Loss and Grief: The Mack family's journey showcases the profound impact of loss, like Laurel's struggle to move on after Ellie's disappearance.
Obsession: Noelle's actions, from kidnapping to murder, underscore the dangerous extremes of obsession.
Family Ties: The complex relationships, such as Laurel's bond with her children or Floyd's love for Poppy, highlight the intricacies of familial love.
Search for Truth: Laurel's relentless quest for answers, from revisiting old memories to confronting painful truths, emphasizes the human need for closure.
Redemption: The story's conclusion, where Laurel finds solace and justice, underscores the theme of healing and redemption.